The 2016 Antipode AAG Lecture

Now What?

Michael Watts

University of California, Berkeley
The 2016 Antipode AAG Lecture will be presented by Michael Watts on Wednesday 30th March, from 17:20 to 19:00 (in Continental 5, Hilton Hotel, Ballroom Level); the lecture will be followed by a drinks reception sponsored by our publisher, Wiley.
Michael is the Class of 1963 Chair in Geography at the University of California, Berkeley. We suspect he needs little introduction from us, though. Since the mid 1970s he has been central to so many of the conversations that have made radical/critical geography what it is today. Marxist agrarian studies; famine; colonial transitions and postcolonial capitalisms; the political economy of development; political ecology; food systems; contract farming; oil and petropolitics; the critique of the "resource curse"; state and corporate power; capitalism and modernity; Africa and the consequences of structural adjustment; development at the turn of the millennium; Islam and social struggle; war and spectacle; the legacies of 1968 and other utopias…the list of keywords goes on and on.
In this virtual issue of Antipode, we follow a red thread running through all this, pulling together a number of recent papers from our archives as a primer and/or further reading to the lecture (all of the papers will be free online).
Michael has published a few "reflective" pieces in recent years (see Watts et al. 2001; Watts 2013; Watts and Elden 2015), pieces looking back over his career to his now classic text, one of the foundations of the field "political ecology", Silent Violence (1983a). At least two things shine out to us. The first is the depth of his engagements with, and commitments to, the places in which he's worked. Nigeria he describes as "…a bit of a train wreck, endlessly dispiriting, always surprising, unpredictable…a country of such enormous and unrelenting energy and creativity that it has been hard to walk away from"; fieldwork there over the last 30+ years has been "energizing, exciting, and enriching", and, at the same time, "one of the most dispiriting of experiences".[1]
The second is related to (perhaps rooted in?) the first, and it's Michael's keen dialectical mind. He jokes, "the tendency is to produce a book encompassing everything you have ever read about anything", and while "encyclopedic inclusion" is not unproblematic, it's surely what Geography does best–restlessly looking at the world from different vantage points, at different levels of abstraction, to get to the concrete (which, Marx noted, is a "unity of the diverse"). Engaged with and committed to place, it seems to us that Michael's research patiently–or, better, carefully–assembles the many determinations making it what it is, teasing out the contradictions, embracing the complexities. Open to the unexpected, comfortable with the "many-sidedness" of things, it rejects too easy answers and what Marx called "that kind of criticism which knows how to judge and condemn the present, but not how to comprehend it".
So for all the "structural forces" in Silent Violence, there are "capabilities"–there's "capacity" aplenty. The book is sensitive to people's "knowledge and practice", to their thoughts and feelings, needs and wants, resources, and so on. Indeed, without these there would be no such thing as the "limits", "pressures" and "constraints" of which he speaks. People have "resiliency" or "vulnerabilities" vis-a-vis change, they flourish and flounder, only because they're constituted, or situated, so rather than otherwise. In a later work penned with the late Allan Pred, Reworking Modernity (1992), Michael strives to understand the dialectics of capitalism and modernity in a form of millenarian Islam in Kano, Nigeria, and in gendered conflict over agrarian capitalism in Senegambia. To do this, his focus is not just on new social relations, but on "…where they develop…what has been historically sedimented there", that which is "already in place". Bringing all this back in, we start to see that they're "directly lived and experienced", "given meaning-filled expression", and sometimes contested and struggled over, by differentially positioned people. One way to think about Michael's work, he says, is that it is a "meditation on what it takes for subjects to rebel".[2]
And rebel they do. In the introductions to both the two editions of Liberation Ecologies (1996, 2004), co-edited with Richard Peet, and Global Political Ecology (2011), co-edited with Peet and Paul Robbins, Michael considers all sorts of new environmentalisms–some more progressive than others, with different degrees of organisation and kinds of "movement", operating at a number of geographical scales. And in his superb contribution to Antipode's 40th anniversary issue, The Point Is To Change It (2010), he broadens this analysis, considering various struggles within/against processes of privatisation, marketisation, de-/re-regulation, commodification, dispossession, enclosure, and so on–what we might call "commoning", or, as he puts it in his "What's Left?" essay in Antipode (2005), struggles over "the rights and powers of people over productive resources as they are deployed in production". His concern in The Point is how and with what consequences these "radicalisms writ small" might, through a "politics of scaling up", become a "radicalism writ large".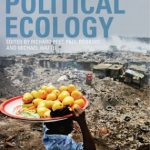 This involves an exploration of the "potentialities" and "promise" of myriad struggles. It involves looking for family resemblances, learning lessons, making connections. In his "What's Left?" essay,[3] Michael argues that "it is indisputable that…[capitalism] has conquered all and saturated politics and culture", but he does so not in the spirit of resignation. He also speaks of "the need to articulate and promote alternatives, some of which exist in embryonic form within capitalism", but he does so not in the spirit of consolation. In his work, with Iain Boal, T.J. Clark and Joseph Matthews, as part of the collective Retort (2005), Michael brings together a "stubborn expectancy" and "unbudgeable sense of doom". Radical change isn't only necessary and desirable–it's feasible. In the present alternatives abound, so another world is certainly possible–but it's also difficult. Michael is a ruthless critic of what he calls "real utopias", that is, all manner of experiments in "self-management", "self-government", and "participatory" or "deliberative" democracy. If they seek "to question cultural hegemony, to repeal the repressive and authoritarian practices of dominant institutions, and to render political those domains that were conventionally seen to be beyond politics" (Watts 2001), then at best they're "rehearsals" or "preludes".[4]
We've assembled the following 27 papers because they, too, in a number of ways, analyse what Edward Said (1983) called people's "unstoppable predilection for alternatives", their "vigorous underground experimentalism" (Unger 1998).[5] And they, too, do so restlessly. They neither embrace nor condemn progressive social movements, offering complex and multi-layered representations in the place of simplistic and one-sided ones–images that leave us not only gloomy but also exultant, simultaneously. Neither defeatist nor optimistic, they register that which is suppressed under capitalism without overlooking what's being realised; and when teasing out the emancipating tendencies of different practices of commoning, looking at what they sustain and create, they're sensitive to the ways in which they also enslave, oppress and exploit at the same time, undermining themselves. Self-congratulation continually meets auto-critique; for all the delights of these progressive developments there are disasters, so the papers here admire while wanting to transform quite radically. Their impulse, we might say, is to "sublate"–to preserve, to maintain, and also put an end to; to transcend actually existing utopias while conserving gains. The papers' enthusiasm is leavened with enmity; their authors' heads aren't in the sands when it comes to possibilities, and nor are they in the clouds when it comes to difficulties.
As if it wasn't clear before, recent years have shown capitalism to be an unstable and crisis-prone system. And if we don't want to be "caught on the hop of history" (Watts 2012), then these are exactly the kinds of deep, dialectical engagements with alternative forms of life we badly need.
Notes
[1] And we should note here that he's been at UC Berkeley since leaving graduate school in the early 1980s.
[2] One can see this in his first Antipode essays on "Hazards and crises: A political economy of drought and famine in Northern Nigeria" (Watts 1983b) and "Modernization and social protest movements" (Watts and Drysdale 1977).
[3] "What's Left?" was a series of interventions published in Antipode, generated by, and generating, debate about what the means and ends of leftist thought are (and what they ought to be) in the current conjuncture.
[4] Perhaps in that older, musical sense of the latter word, outlined in the OED: "Originally a short, often extemporized [i.e. composed and performed off-hand; improvised], piece of music played before another in order to tune an instrument or allow an instrumentalist to warm up".
[5] Thanks to Michael for these quotes–one sees them quite often in his work.
References
Retort (2005) Afflicted Powers. London: Verso
Said E W (1983) The World, the Text, and the Critic. Cambridge: Harvard University Press
Unger R M (1998) Democracy Realized: The Progressive Alternative. New York: Verso
Watts M (1983a) Silent Violence: Food, Famine, and Peasantry in Northern Nigeria. Berkeley: University of California Press
Watts M (1983b) Hazards and crises: A political economy of drought and famine in Northern Nigeria. Antipode 15(1):24-34
Watts M (2001) 1968 and all that… Progress in Human Geography 25(2):157-188
Watts M (2005) Left Retort. Antipode 37(4):643-653
Watts M (2010) Now and then. Antipode 41(s1):10-26
Watts M (2012) Caught on the hop of history: Communes and communards on the canvas of '68. In I Boal, J Stone, M Watts and C Winslow (eds) West of Eden: Communes and Utopia in Northern California (pp222-243). Oakland: PM Press
Watts M (2013) Bare life and the long interregnum: Introduction to the new edition. In id. Silent Violence: Food, Famine, and Peasantry in Northern Nigeria (new edn) (ppxli-xcix). Athens: University of Georgia Press
Watts M and Drysdale A (1977) Modernization and social protest movements. Antipode 9(1):40-55
Watts M and Elden S (2015) Interview with Michael Watts: On Nigeria, political ecology, geographies of violence, and the history of the discipline. Society and Space http://societyandspace.com/material/interviews/interview-with-michael-watts-on-nigeria-political-ecology-geographies-of-violence-and-the-history-of-the-discipline/ (last accessed 18 February 2016)
Watts M and Peet R (eds) (1996) Liberation Ecologies. New York: Routledge
Watts M and Peet R (eds) (2004) Liberation Ecologies (2nd edn). New York: Routledge
Watts M, Peet R and Robbins P (eds) (2011) Global Political Ecology. New York: Routledge
Watts M and Pred A (1992) Reworking Modernity: Capitalisms and Symbolic Discontent. New Brunswick: Rutgers University Press
Watts M, Redclift M, Giordano M and Matzke G (2011) Classics in human geography revisited: Michael Watts, Silent Violence. Progress in Human Geography 25(4):621-628
The papers
Rock Stars and Bad Apples: Moral Economies of Alternative Food Networks and Precarious Farm Work Regimes
Anelyse Weiler, Gerardo Otero and Hannah Wittman (2016)
Contesting Neoliberal Urbanism in Glasgow's Community Gardens: The Practice of DIY Citizenship
John Crossan, Andrew Cumbers, Robert McMaster and Deirdre Shaw (2016)
"I found the truth in Foot Locker": London 2011, Urban Culture, and the Post-Political City
Gareth Millington (2016)
Postsecularity, Political Resistance, and Protest in the Occupy Movement
Paul Cloke, Callum Sutherland and Andrew Williams (2015)
Possibilities of Urban Belonging
Harald Bauder (2016)
Countermovement, Neoliberal Platoon, or Re-Gifting Depot? Understanding Decommodification in US Food Banks
John Lindenbaum (2016)
Beyond Tragedy: Differential Commoning in a Manufactured Housing Cooperative
Elsa Noterman (2016)
Decolonizing Food Justice: Naming, Resisting, and Researching Colonizing Forces in the Movement
Katharine Bradley and Hank Herrera (2016)
Pursuing Urban Commons: Politics and Alliances in Community Land Trust Activism in East London
Susannah Bunce (2016)
Cultural Barriers to Activist Networking: Habitus (In)action in Three European Transnational Encounters
Cristina Flesher Fominaya (2016)
The Activist Polis: Topologies of Conflict in Indigenous Solidarity Activism
Carrie Mott (2016)
Austerity, Right Populism, and the Crisis of Labour in Canada
Mark P. Thomas and Steven Tufts (2016)
2Precious2Mine: Post-politics, Colonial Imaginary, or Hopeful Political Moment?
Sophie Bond, Gradon Diprose and Andrew McGregor (2015)
Working with Strangers in Saturated Space: Reclaiming and Maintaining the Urban Commons
Amanda Huron (2015)
Capitalist Formations of Enclosure: Space and the Extinction of the Commons
Alvaro Sevilla-Buitrago (2015)
Between Boundaries: From Commoning and Guerrilla Gardening to Community Land Trust Development in Liverpool
Matthew Thompson (2015)
A Housing Crisis, a Failed Law, and a Property Conflict: The US Urban Speculation Tax
Katie Wells (2015)
The Elusive Inclusive: Black Food Geographies and Racialized Food Spaces
Margaret Marietta Ramírez (2015)
Rêve Général Illimité? The Role of Creative Protest in Transforming the Dynamics of Space and Time During the 2012 Quebec Student Strike
Jennifer Beth Spiegel (2015)
Food Co-ops and the Paradox of Exclusivity
Andrew Zitcer (2015)
Champions of the Movement or Fair-weather Heroes? Individualization and the (A)politics of Local Food
Julianne Busa and Rebekah Garder (2015)
Taking Space: Moments of Rupture and Everyday Life in Occupy London
Sam Halvorsen (2015)
Unearthing Women's Anti-Mining Activism in the Andes: Pachamama and the "Mad Old Women"
Katy Jenkins (2015)
Escape into the City: Everyday Practices of Commoning and the Production of Urban Space in Dublin
Patrick Bresnihan and Michael Byrne (2015)
Engaged Universals and Community Economies: The (Human) Right to Water in Colombia
Verónica Perera (2015)
Disparity Despite Diversity: Social Injustice in New York City's Urban Agriculture System
Kristin Reynolds (2015)
"This is how I want to live my life": An Experiment in Prefigurative Feminist Organizing for a More Equitable and Inclusive City
Janet Siltanen, Fran Klodawsky and Caroline Andrew (2015)